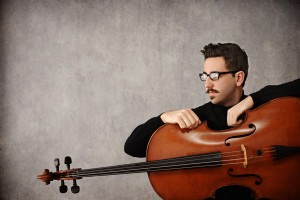 Brendon Phelps is an Akron, Ohio native holding a B.M. from the University of Akron and a M.M. from the Cleveland Institute of Music in cello performance and pedagogy under renowned pedagogue, Dr. Melissa Kraut.  He also has an Early Music Performance Certificate from Case Western Reserve University, under the direction of Julie Andrijeski.  He has received coaching from members of the Cleveland, Cavani and Miami quartets.
In 2015 Brendon won the Tuesday Musical Competition.  Brendon is a certified Suzuki instructor (Books 1-10) trained under Dr. Melissa Kraut and Pamela Devenport. He teaches cello lessons at Old Trail School, Western Reserve Academy as well as privately.
Brendon has played for cellists such as: Zuill Bailey, Benjamin Zander, Matt Haimovitz, Andres Diaz, Hans Jorgen-Jensen, Phoebe Carrai and Jaap ter Linden.  He has also participated in many workshops, some being the Sitka Cello Seminar, Meadowmount School of Music, Hvide Sande Masterclass in Denmark, St. Lawrence String Quartet Seminar, IBIL (International Baroque Institute at Longy), Vancouver Early Music Festival and the Lev Aronson Legacy.
Brendon is the cellist of the Heimat String Quartet.  In 2015, Brendon participated in the Boston Early Music Festival with the Case Western Reserve Ensemble.  He has played for Classical Revolution Cleveland, Akron Baroque, Music from the Western Reserve and M.U.S.i.C. (Stars in the Classics).